What we're all about
Our home is our sanctuary. A place we long for after a never-ending day. A place for winding down and kicking back. A place where you can be just you – whether that be in sweatpants or glitter. And who's there to always welcome you? The sofa. Whatever life brings, whoever drops by, the sofa's always there. At the heart of it all.
Which is why we decided to put a lot of heart into ours. Designed in Denmark, made by skilled hands, directly to you from our own factory. And at a democratic price, because everyone deserves to feel great at home.
SOFACOMPANY - We make anywhere feel like home
How we make it possible
In 2012 our founders Christian and Cathrine Rudolph set out to challenge the furniture industry. Until then, high-quality design at low prices was hard to come across, and when the prices were in fact low – so was the design aesthetics and the quality of the materials used. Their idea was then to offer high-quality design at fair prices, thus challenging the way we buy design furniture.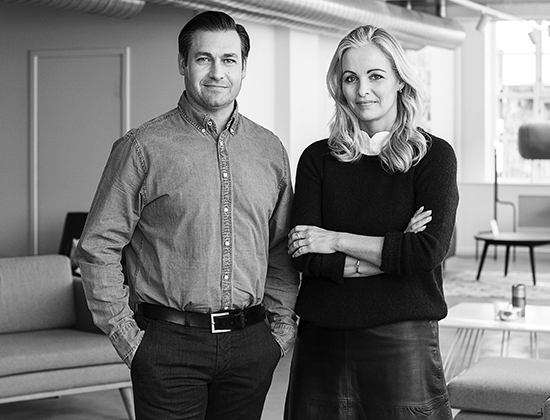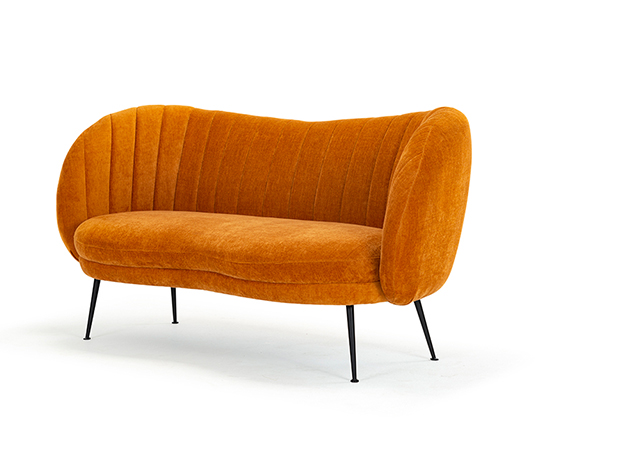 How we make it possible
Creating high-quality design at fair prices continues to be our mission affecting everything we do. And for this to come true, we carefully handle all steps in the process and deliver our products directly from our own factory. Such a concept removes any non-value-adding links from the supply chain, breaking down the costs. Controlling the entire production chain furthermore makes us so agile that we can offer customised solutions to fit any surrounding and any need.
We make everywhere
feel like home
The sofa is no longer reserved for the private home only but has become a centrepiece in offices, public spaces and hotels as well, evoking a warm, informal and more homely atmosphere wherever situated. But in a professional setting, one cannot assume a "one size fits all"-approach, which is why our SOFACOMPANY design team is here to help bring your ideas to life through unique customised solutions.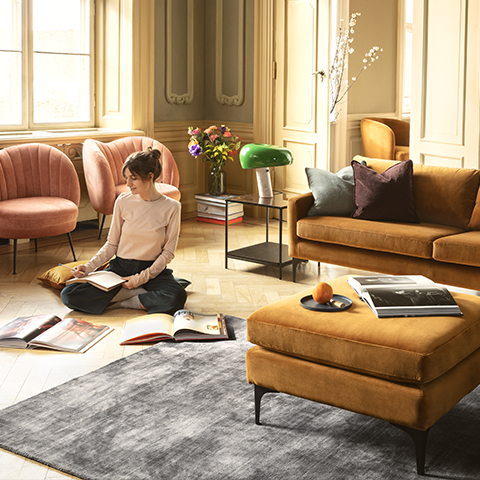 "We chose Vietnam as the place for our production, because it is known for its well-established tradition for furniture making passed down through generations, resulting in an enormous pride that goes into each hand-build piece of furniture."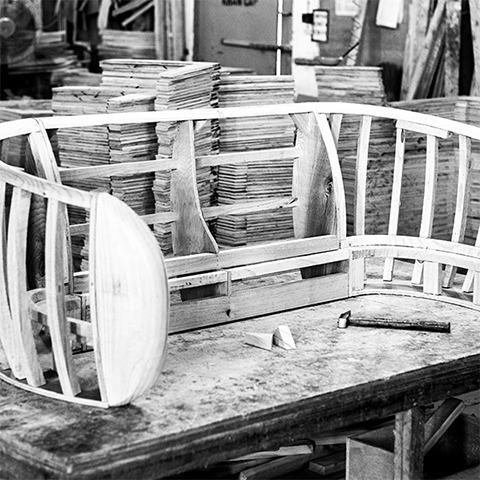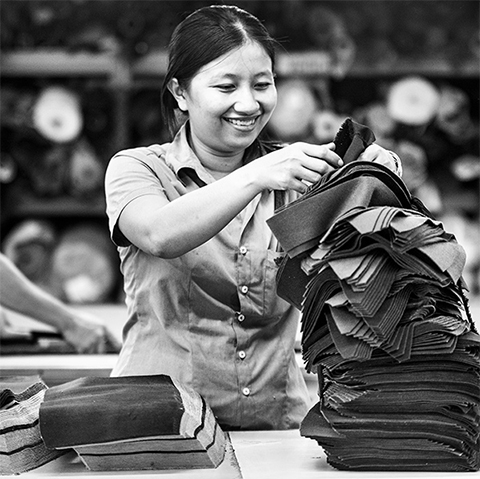 High-quality production
To succeed with a concept such as ours, you need a reliable, high-quality production and extremely skilled craftsmen. And all of this, Christian and Cathrine Rudolph found in Vietnam and the Hoang family, who to this day still run the production at our factory, where our furniture is skilfully build by more than 1.000 local craftsmen. But there is more to it than just craftsmanship. Proud of our workforce, we show our utmost gratitude by supporting local establishments such as schools and orphanages.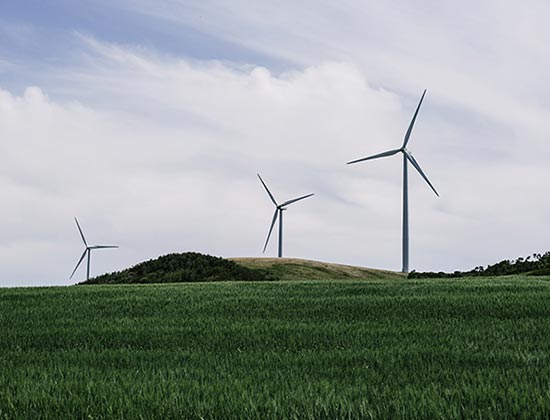 A sustainable future
We decided to make SOFACOMPANY sustainable and carbon-neutral, inviting us to rethink everything as we go. From furniture parts to materials, transportation, durability and the production itself. From solar power at our factory, support of carbon offset projects and environmental NGO's to developing new furniture fabric made out of recycled, biodegradable and sustainable materials. But being a sustainable company is a state of flux, and we intend to keep improving in every way possible towards a shared sustainable future.
"A sofa can't change the world. But it's our firm belief that every step we take towards a more sustainable future, others will be inspired to follow." – Henrik Andersen, CEO
Strandlodsvej 442300 København S

Mon-Fri: 11:00-18:00

Sat-Sun: 10:00-16:00

+45 71 99 54 99

info-dk@sofacompany.com

## 55.664320 ## 12.622251

Søren Frichs Vej 50 8230 Åbyhøj

Mon-Fri: 11:00-18:00

Sat-Sun: 10:00-16:00

+45 71 99 54 99

info-dk@sofacompany.com

## 56.151366 ## 10.170252

Wichmandsgade 1 5000 Odense C

Mon-Fri: 11:00-18:00

Sat-Sun: 10:00-16:00

+45 71 99 54 99

info-dk@sofacompany.com

## 55.403682 ## 10.376070

'Selandia Park 14100 Ringsted

Mon-Fri: 11:00-18:00

Sat-Sun: 10:00-16:00

+45 71 99 54 99

info-dk@sofacompany.com

## 55.435236 ## 11.803978

Spinnerivägen 1 448 50 Tollered

Mon-Fri: 11:00-18:00

Sat-Sun: 10:00-16:00

+46 010 176 87 00

info-se@sofacompany.com

## 57.819571 ## 12.417223

Roslagsgatan 15 113 55 Stockholm

Mon-Fri: 11:00-18:00

Sat-Sun: 10:00-16:00

+46 010 176 87 00

info-se@sofacompany.com

## 59.346616 ## 18.059385

Leif Tronstadsplass 71337 Sandvika

Mon-Fri: 11:00-19:00

Sat-Sun: 11:00-16:00

+47 51 88 20 00

info-no@sofacompany.com

## 59.893530 ## 10.523792

Madlakrossen 23 4042 Hafrsfjord

Mon-Fri: 11:00-19:00

Sat-Sun: 11:00-16:00

+47 51 88 20 00

info-no@sofacompany.com

## 58.951542 ## 5.676374

Bassengbakken 17042 Trondheim

Mon-Fri: 11:00-19:00

Sat-Sun: 11:00-16:00

+47 51 88 20 00

info-no@sofacompany.com

## 63.435955 ## 10.416111

Foreningsgaten 3 5015 Bergen'

Mon-Fri: 11:00-19:00

Sat-Sun: 11:00-16:00

+47 51 88 20 00

info-no@sofacompany.com

## 60.390314 ## 5.323530

Gele Rijders Plein 136811 AN Arnhem

Mon: 13:00-17:00

Tue-Fri: 10:00-18:00

Sat: 10:00-17:00

Sun: 12:00-17:00

+31 85 876 93 89

info-nl@sofacompany.com

## 51.983199 ## 5.908822

Stadhouderskade 1151073 AX Amsterdam

Mon: 13:00-17:00

Tue-Fri: 10:00-17:00

Sat: 10:00-17:00

Sun: 12:00-17:00

+31 85 876 93 89

info-nl@sofacompany.com

## 52.357531 ## 4.898284

Coolsingel 793012 AE Rotterdam

Mon-Tue: Closed

Wed-Sat: 10:00-17:30

Sun:12:00-17:00

+31 85 876 93 89

info-nl@sofacompany.com

## 51.921738 ## 4.478590

Mechelsesteenweg 6 2000 Antwerpen

Mon: 13:00-18:00

Tue-Fri: 11:00-18:00

Sat: 11:00-17:00

Every first Sunday of the month: 11:00-17:00

+32 38 08 19 88

be-info@sofacompany.com

## 51.211889 ## 4.407233

Leipziger Str. 63 10117 Berlin

Mon-Sat: 10:00-20:00

+49 30 4036305-30

info-de@sofacompany.com

## 52.511102 ## 13.394030

Sonnenstrasse 22, 80331 München

Mon-Sat: 10:00-19:00

+49 30 4036305-30

info-de@sofacompany.com

## 48.135759 ## 11.564626

Colonnaden 15 / Gänsemarktpassagen 20354 Hamburg

Mon-Sat: 10:00-19:00

+49 30 4036305-30

info-de@sofacompany.com

## 53.555617 ## 9.990383

Hohenstaufenring 42 50672 Köln

Mon-Sat: 10:00-20:00

Sun: 13:00-17:00

+49 30 4036305-30

info-de@sofacompany.com

## 50.932133 ## 6.940712

Laupenstrasse 10 3008 Bern

Mon-Fri: 10:00-19:00

Sat: 9:00-17:00

+41 43 508 61 03

info-ch@sofacompany.com

## 46.947453 ## 7.436167

Räffelstrasse 26 8045 Zürich

Mon-Sat: 10:00-19:00

+41 43 508 61 03

info-ch@sofacompany.com

## 47.363641 ## 8.512522

Khu dân cư Sala Tháp A1 Sarimi 74 Nguyễn Cơ Thạch, Quận 2, TP.HCM

Mon-Sun: 10:00-18:00

+84 1900 636 845

vn-info@sofacompany.com

## 10.771504 ## 106.724198

179 Buitengracht Street, Gardens Cape Town 8001

Mon-Thu: 09:00-16:00

Fri: 09:00-15:30

Sat: 09:30-13:00

+27 021 200 5904

vn-info@sofacompany.com

## -33.926132 ## 18.411581

Courtyard 8-10 Desmond StreetKramerville JHB

Mon-Thu: 09:00-16:00

Fri: 09:00-15:30

Sat: 09:30-13:00

+27 021 200 5904

vn-info@sofacompany.com

## -26.089078 ## 28.080701

4 Floors, 449 Tran Hung Dao, Cau Kho, Quan 1, TP.HCM

Mon-Fri: 09:00-18:00

(+84) 28 3838 9052

email@redweb.vn, solutions@redweb.vn

## 10.7593207 ## 106.6880524